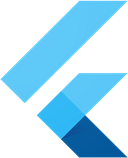 Flutter Puzzle Hack
Push your creativity to its limits by reimagining this classic puzzle.
The Flutter Puzzle Hack challenged participants to push their creativity to the limits by reimagining the classic slide puzzle game. It's safe to say the submissions blew the judges away!
Over 5,500 developers representing 120+ countries, and developers with a range of experience levels participated in the Flutter Puzzle Hack.
Congratulations to everyone who participated!
You can check out the winners below or see all the challenge submissions here!